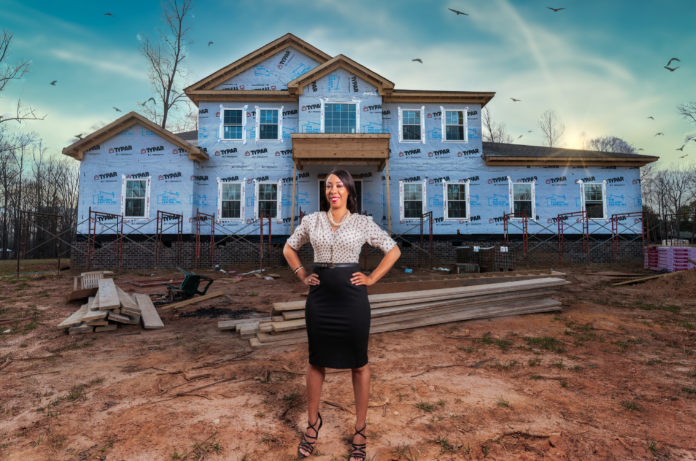 Rated as the top ten Greensboro real estate agents on social media, Lindsay holds a BS in
Business Administration from the
University of Maryland University College,
and is a Certified Credit Consultant. Lindsay
moved to the Triad in 2014 from the DC Metro area and loves all that North
Carolina has to offer! Having served more than 10 years in the healthcare field
on the administration side leading teams and achieving operation success, her
management skills have been a driving factor towards her success in real estate
within a short amount of time. Having a knack for people, marketing, and overall
business operations is essential for any Realtor®.
Lindsay aspired to continue her passion for serving others when entering the real estate industry after purchasing homes before becoming licensed, and set out on a mission to provide better service to all. She has always been well respected in every industry amongst colleagues, works hard,
loyal, and professional at all times.
"My purpose is to simplify the process of leasing, buying or selling properties. Using up-to-date and innovative networks, our experts work wonders and find the most rapid denouements, saving your time, money, and energy. Ultimately, I aim to make your dreams come true and help you initiate a brand-new chapter in life. The real estate journey is usually a once-or-twice-a-life activity for many, so it's easy to feel overwhelmed when entering this unknown ground. Some parts of the process have recently become more accessible through technology, but when every buyer has access to the same resources, it's tough to stand out in a crowd so the decision is still difficult. That's why working with a trustworthy real estate professional is a key to your success and we'd love to help you navigate through this complex process.
I understand the challenges of buying and selling homes, the need for a well-educated agent on current market conditions, and the ability to think proactively. I'm driven to ensure everyone has the ability to find or build the home of their dreams. After all, you work hard for your family and I want to work hard for you. You can count on me to help maximize your real estate
investment!"